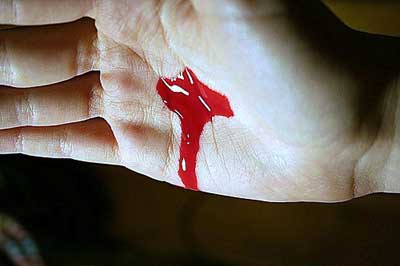 TOUCHE! Now get over it... Can't knock the marketing strategy though, as I just said Rex The Dog pulled the exact same caper a few years ago, before the rise in blog culture, leaving us to debate his identity on web 'forums'. For over a year now people have been speculating
this
fellas identity all over the blogs, people could never seem to agree on that but one thing they all agreed on, was the super awesomeness of his music.
Somewhere between Crookers and.... the legions of other producers who sound like Crookers,
Fake Blood
has earned himself a well deserved place at the top of the blog pops. He would want to have though really with his years of experience as Touche behind him. Mars was one of the biggest dance tracks of the year, expect the place to explode when he drops it at Mr Jones this week. If you would like to witness this for free, drop a mail to the usual place with your full name and the name of the gig and we will do our best.
LISTEN: